We manufacture materials for both mechanised and traditional vine-growing.
A material can be considered of good quality when it maintains its characteristics for as long as possible, despite air, light, humidity, variations in temperature, corrosion caused by some treatments and attacks from fungal organisms. Furthermore, another factor that determines quality is the risk it poses to the operators who work in the vineyard, carrying out ordinary tasks or maintenance.
For all these reasons, it can be said that there is no solution valid for everyone; our advice is fundamental for helping each client make the right purchase according to their needs.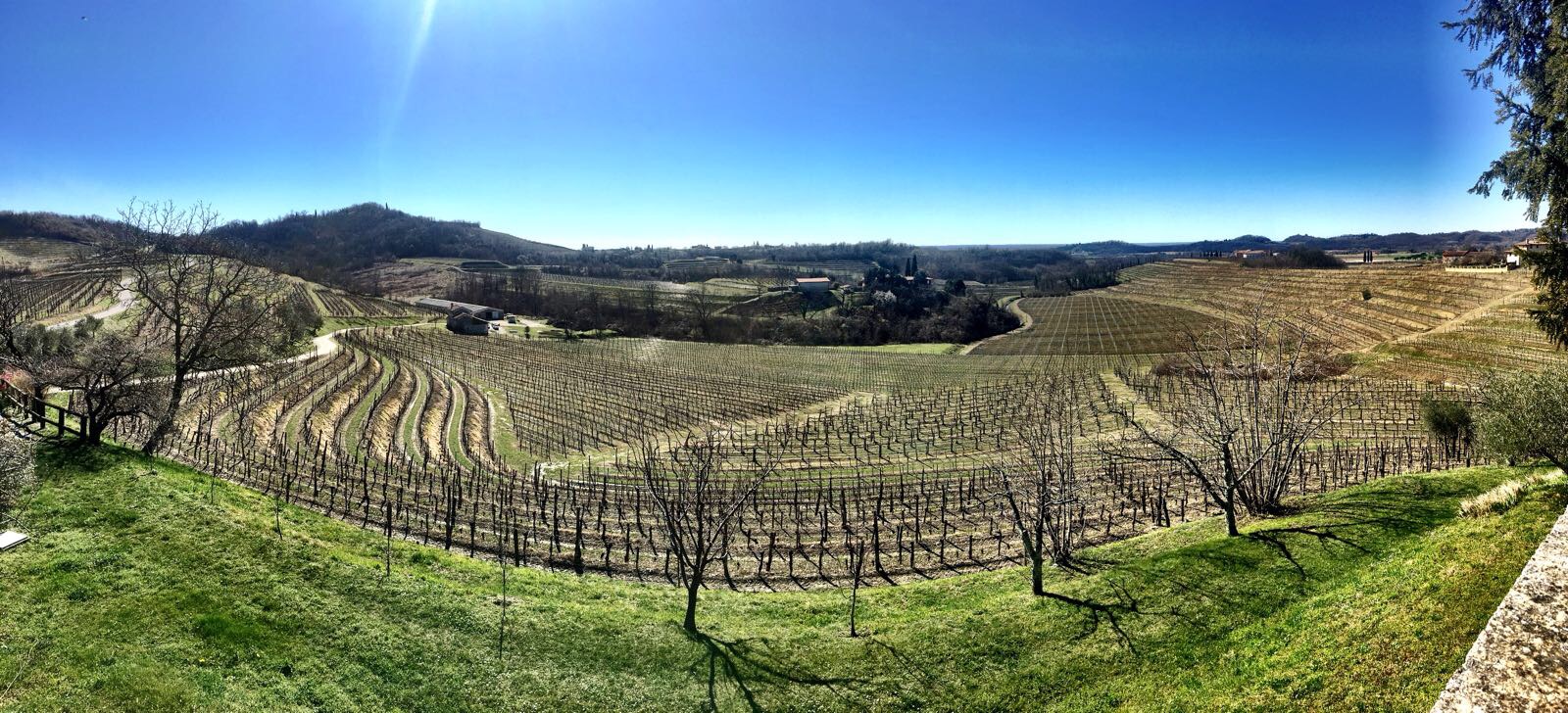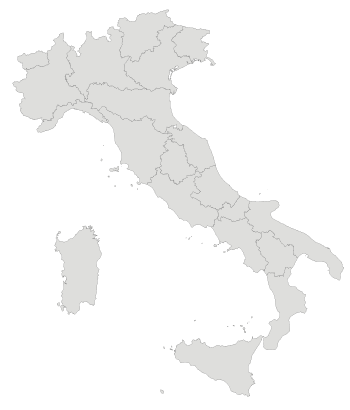 THE AREA
THE CHEMICAL-PHYSICAL COMPOSITION OF THE GROUND ON WHICH THE VINE GROWS IS FUNDAMENTAL.
The substrate of the earth must be well drained so that the roots, digging deep, can find the humidity necessary to ensure slow maturation of the plant which, in this way, will produce grapes with a richer and more balanced taste. It is advisable to check many other characteristics, such as:
presence of sand, clay and silt
limestone, nitrogen, potassium and phosphorus content
exposure to sun radiation
altitude above sea level
ground capacity to drain water
Because each of these factors affects the vine's development and the taste of the grapes that will be produced, it is worth relying on our advice in order to optimise your investment.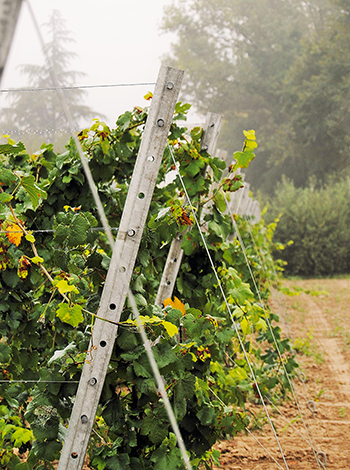 TYPES OF SYSTEM
Farming systems are numerous and can be classified according to 3 factors:
The height of the trunk
The height of the fruiting canes
The development of the shoots
Based on these differences, there are different types of system. The most common are the following:
Espalier system (or Guyot in honour of the winemaker who first formalised it): the vegetative surface is perpendicular to the ground using posts and the shoots are supported by wires or twines parallel to the ground with a 30-40 cm space between them.
Pergola system: the vegetative surface extends horizontally or obliquely from the ground. Difficult to mechanise, it is also the most expensive from an economic point of view.
Would you like advice on which type of system? Contact us!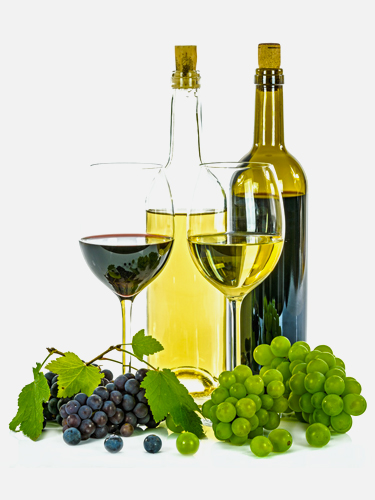 PRODUCTION CAPACITY
What does the production capacity of a vineyard depend on?
One aspect to consider when wanting to assign a value to a production concerns the qualitative level of the product that you wish to obtain. The quantity of grapes that can be produced varies according to the yield per hectare, which is in turn conditioned by environmental and structural variables that are not foreseeable in advance. The poorest land, for example, usually hilly, is the most suitable for producing fine wine, since the quantity of grapes is less and therefore gives a higher economic yield.
Consequently, production capacity is fundamental. Our goal is the study and sizing of a system that can support your production goals.
For further information, please contact us for advice.
We will be happy to answer all your questions!
SYSTEM MANAGEMENT
Today's cultivation techniques are decidedly more advanced and allow mechanisation in vineyard management for a good part of its vegetative and productive cycle.
With the advent of these techniques and given the development of these cultivations in recent years, professional figures have emerged who deal with the management of turnkey vineyards from planting to harvesting. Our company makes use of these professionals in different areas of Italy, offering our clients a network of qualified professionals.
Would you like more information on the subject? Contact us for advice and we will be happy to answer all your questions!
OUR COMMITMENT TO MODERN VINE-GROWING AND ANCIENT CUSTOMS IS TO PRODUCE INNOVATIVE AND HIGH-QUALITY MATERIALS.
The continuous research that we have been carrying out for many years allows us offer our customers also and above all a full and qualitatively superior range of wires, anchorings, vineyard posts, crosspieces, pergolas, stabilising end posts and vine-shoot braces, as well as numerous accessories for the vineyard system.